What We're Listening To * January
B E V E R L Y * P A C K A R D
Donald Fagan's The Nightfly Trilogy, 2008. Three CD set with everything from IGY to his newest compositions. You must know that Donald Fagan is half of Steely Dan, and all of Donald Fagan, of course!
Richard Smith, Puma Creek. What a great listen from a great guitarist who now teaches guitar at Southern Cal.
Jay Rowe, Red, Hot and Smooth. Jay is truly hot on this CD. I love him on keyboards and his piano playing is really superb, lots of energy always, with Jay.

B R I A N * S O E R G E L
January Picks
Kenny G, Rhythm & Romance (Concord/Starbucks Entertainment): The saxophonist's best CD in years finds him stretching out a bit on the horn. A nice accompaniment to your extra-hot latte.
Paul Hardcastle, Hardcastle 5 (Trippin N Rhythm): Infectious grooves and sultry vocals. But you knew that already.
Najee, Rising Sun (Heads Up): Truly a must-have for smooth jazz fans. Eleven outstanding songs, including a cover of "Moody's Mood for Love."
Jason Miles presents Soul Summit, Live at the Berks Jazz Fest (Shanachie): An all-star cast grooves on killer orginals and classics like "Shotgun" and "Son of a Preacherman."
Ed Johnson & Novo Tempo, The Other Road (Cumulus): More charming Brazilian-flavored jazz from the guitarist.

December Picks (not published in December but worth a mention here)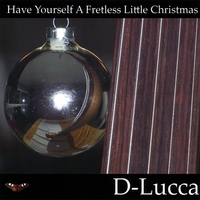 D-Lucca, Have Yourself a Fretless Little Christmas (Innervision): Yule tunes with a kick. Lovin' the disco thang of "The Christmas Song."
Peter White, Mindi Abair, Rick Braun, Peter White Christmas (ARTizen): The live show is brought to a CD, finally. Very jolly indeed.
Larry Kimpel, The Music Inside (GVR): Excellent smooth jazz CD with bite and raw appeal from the veteran sideman.
David Hughes, Foreign Shores (Suburbank): The swedish bass player makes intelligent and romantic music. Highly recommended.
Eric Marienthal, Just Around the Corner (Peak): With a big assist from Brian Culbertson, Eric Marienthal brings joy back to his smooth jazz music with upbeat and catchy tunes, including "Blue Water."


P E T E R * B O E H I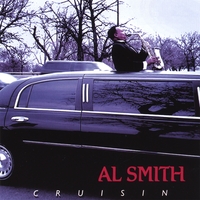 Al Smith - Cruisin' (2007)
Truly great independently released smooth jazz album by saxophonist Al Smith who can compete with the best. Check it out!
Andre Ward - Crystal City (2007)
Saxophonist Andre Ward is somewhat underrated yet delivers one outstanding album after the other, this one included. Smooth jazz bliss!
Brian O'Neal - Daisy (2007)
Nice piano led smooth jazz album full of memorable melodies and contemporary grooves to soothe your soul. Very recommended.
Jeannette Harris Band - Reflections (2007)
Every album by this band is a winner delivering catchy and groovy instrumental tracks, just excellent! Not to be missed!
Billy Larkin & The Delegates - Blue Lights (1965)
Organist Billy Larkin delivers some ultra cool soul jazz with sax player Clifford Scott, one of my recent favorites on LP.

J E F F * D A N I E L S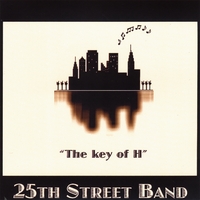 25th Street Band, "The Key Of H" (2007) (http://www.25thstreetband.com)

Transoceanic, Audio Caviar (Machine Productions (2007)

Spyro Gyra, Good to Go-Go (Heads Up 2007)
Jeff Kashiwa, Play (Native Language 2007)

Rick Braun & Richard Elliot, RnR (Artizen 2007)

D E N I S * P O O L E
'Angelina' by Earl Klugh from the excellent Mosaic compilation The Ultimate Earl Klugh. Hearing this signature track makes it difficult not to feel the excitement that heralded the 1976 self titled debut release from which the tune is taken. Laid back yet captivating, the record was produced by Dave Grusin and Larry Rosen who shortly afterwards went on to set up GRP Records.
'Blue Water' by Eric Marienthal from the CD Just Around The Corner. Co-written and produced by Brian Culbertson this lusciously mid temp tune sparkles with flashes of his distinctive keys.
'Back Together Again' by Gordon James from his album In Joy. Possibly one of the greatest soul anthems of all time, 'Back Together Again' was a huge smash for Roberta Flack and Donny Hathaway yet James understated cover, which includes Chuck Loeb on guitar, pays it huge respect.
'Vem Dancar' by The 25th Street Band from the CD The Key Of H. This mellow, retro infused smoker features the delightful vocals of Jandira Silva and later, on the same album, when the song is reprised in instrumental form, Dave Radnor on piano and David Bitelli on sax really shine.
'I Only Want To Be With You' by Curtis Stigers from the album Real Emotional. Tugging at the heartstrings, it perfectly illustrates Stigers unrivalled ability to tell a moving, emotional story with a beautiful song.

J O N A T H A N * W I D R A N
The Matt Savage Trio, Live: Hot Ticket (Savage Records)
Brian Hughes, Live (Radio Canada)
Jim Brickman, Valentine (SLG Music)
Amy Winehouse, Back To Black (Island)
Marcus Miller, Marcus (Concord Records)
Posted by Beverly J. Packard at January 28, 2008 2:19 AM