What We're Listening To ** February
B R I A N * S O E R G E L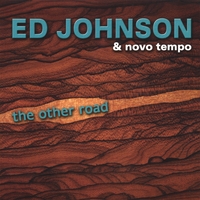 Ed Johnson & Novo Tempo, The Other Road (Cumulus): Original Brazilian music from the Bay Area. None finer these days.
Michael Manson, Up Front (NuGroove): The bassist reworks some older songs and creates some new ones. If you like Wayman Tisdale, you'll love this.
John Tropea, Take Me Back to the Ol' School (STP): Veteran guitarist John Tropea's music is true to the CD's title, with exceptional covers of a re-harmonized "Let's Get It On" and a jazzy take on "The Long and Winding Road" with Lalah Hathaway.
Randy Muller, Boom Chang Bang, Groovin' U (Wavehill): Veteran musician and flutist Randy Muller has created an urban smooth jazz CD the right way. He includes a new, soulful version of his disco hit with Skyy, "Call Me."

Irene and Her Latin Jazz Band, Summer Samba (Irene Nachreiner): I'm a sucker for Brazilian music, and any CD with "Summer Samba," "So Danco Samba," "One Note Samba" AND "Besame Mucho" has got to be worth a listen. Los Angeles native Irene Nachreiner has a nice, airy voice to complement the classics. Recommended.
P E T E R * B O E H I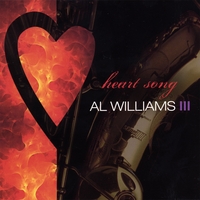 Al Williams III - Heart Song (2008)
Beautiful, smooth and soulful saxophone playing in a contemporary setting, very well done and absolutely up to par with the best. Very recommended!
Rick Braun & Richard Elliot - R n R (2007)
These two guys are a match made in heaven, they blend so well together delivering their great brand of groovy playing with a live feel and top-notch artistry. They are in a class of their own!
Nate Harasim - Next In Line (2007)
Keyboardist Nate Harasim is a recent newcomer and this album full of groovy, catchy tracks and great piano playing is an absolute gem. Two thumbs up!
Gerald Veasley - Your Move (2008)
Finally a new release by this truly outstanding bass playing that doesn't disappoint. Groovy tracks delivered by a good band yield some superior results. Take it from me!
Jason Miles presents: Soul Summit - Live At The Berks Jazz Fest (2008)
This is a live recording from last year's Berks Jazz Fest of the "Soul Summit" night under the guidance of Jason Miles, this truly remarkable concert is a joy from beginning to end. I have attended this concert, but only in hindsight I realize the brilliance of those world-class players, the level of musicianship on display is just awesome.
J E F F * D A N I E L S
Pat Metheny Trio, Day Trip (Nonesuch) (2008)

Metro, Express (Marsis Jazz) (2007)

Patti Austin, Intimate Patti Austin (Mosaic Contemporary) (2007)
Marcus Miller, Free (Jvc Victor) (2007)

Poogie Bell Band, Get on the Kit (Jvc Japan) (2007)

D E N I S * P O O L E

'Soul Town', by Neil Warden from his stunning new collection Blue Soul Groove. Guitar man Warden hails from Scotland and the chilled out vibe he generates with the sax of John Burgess is a feature of this smoky track. The tune is further enhanced by the featured keys of Ronnie Rae Jr.
'First Time' by Danny Lerman from his fresh new CD, Meow Baby. This mid-tempo delight strides along on Lerman's rhythmic melodic playing and, with keyboards from Fred Cron that are just right, is simply as good as it gets.
'Funktuation' by Ragan Whiteside from her latest release Class Axe. A zesty yet hypnotic neo soul vibe provides flautist Whiteside with the opportunity to demonstrate her stellar playing which here, expertly coupled with understated backing vocals, really stands out from the crowd.
'Liquid Soul' by Chris Standring from his soon to be released CD Love and Paragraphs. This tender tune glides like magic atop its own hypnotic beat and, in every respect, is the stuff of which musical dreams are made.
'Pimp Talk' by Cynthia Layne from her breakthrough album Beautiful Soul. This sultry smoker shimmers with tight bass from Eugene McGee and terrific keys from Reggie Bishop. Even at this early stage there is little doubt it will remain as one of the best tracks of 2008.

J O N A T H A N * W I D R A N
Kenny G, Rhythm & Romance (Concord/Starbucks Entertainment)
Jaared, Addiction (Trippin N Rhythm)
Paul Hardcastle, Hardcastle 5 (Trippin N Rhythm)
Jessy J, Tequila Moon (Peak Records)
Cannon Reloaded: All Star Celebration of Cannonball Adderley (Concord)

B E V E R L Y * P A C K A R D
Chris Geith, Timeless World, 2008. A wonderful release by Chris Geith, who's already made a great impression on many listeners. This one is full of energy and warmth, compelling movement, and a touch of mystery -- all living up to the essence of a title that takes us beyond the typical. The CD is further enhanced by the inclusion of 'Restless Heart,' favorite from an earlier CD and simply the most stunning rendition I've heard of 'Have I Told You Lately.'
Michael Manson, Up Front, featuring a host of well-known artists; Ray Fuller, Norman Brown, Tom Braxton, Michael White,Lenny Castro, Steve Cole, George Duke, Kirk Whalum, Rick Braun, Jeff Lorber, Najee and Paul Jackson Jr.
Chieli Minucci, Jewels. Always a favorite, this CD shows a side of Chieli some of you may not know. Don't miss out on adding it to your collection.
Scott Wilkes, Boundless. Featuring Nathan Brown, Russ Freeman, Paul Jackson, Jr., Jeff Kashiwa, David Owens, John Patitucii, Steve Reid, Matthew Von Doran.
Donald Fagan, Kamikiriad
Posted by Beverly J. Packard at March 9, 2008 12:49 AM