What We're Listening To ** March
R O N A L D * J A C K S O N
Chuck Loeb, Between 2 Worlds (Heads Up Music): Iconic guitarist Chuck Loeb's latest album, scheduled for release on March 24, is (as usual) illustrative and satisfying. Here, he embarks on a contemporary jazz/Latin/blues-laden voyage that spans both sides of the Atlantic, with recordings taking place in New York and Berlin.

Darren Rahn, Talk of the Town (NuGroove Records): Canadian-born Darren Rahn is the epitome of the success story many aspirants in the music business imagine for themselves. His grasp of the principle of disciplined hard work, coupled with the dedicated mastery of his art (via study at the University of Northern Colorado, resulting in him becoming a masters level jazz graduate) have reaped generous rewards for this artist in ways many can only hope to experience at some point in their lives. Here on Talk of the Town, his 3rd album, Rahn continues blazing that indelible trail of excellence.

Shaun Labelle, Desert Nights (Innervision Records): Veteran producer/multi-instrumentalist Shaun Labelle, at the urging of so many of his cohorts and others in the business -- particularly his close friend/"big brother," saxman Everette Harp -- steps out of the shadows on this classy and funky "conversation" with listeners. Desert Nights sweats profusely and gyrates criminally as it takes its time to deliver as much aural sensations as possible.

Chris Standring, Love and Paragraphs (Ultimate Vibe): This 2008 release by Chris Standring clearly demonstrates that the guitarist has a style of playing that is both strong and precise, while not being overbearing. The crispness is immediately noticeable. What's also noticeable is the melody on each piece. It's consistently alive and discernible. Whether you're in a foot-tapping mood or a reflective one, he has something that will catch you clean.

Kilauea, Diamond Collection (BrainChild Records): Here's an oldie (1995) that warrants revisiting. It contains hits from the band's first 4 albums and a couple of new compositions (well, "new" then). There is also a Diamond Collection 2 album, and I intend to reach back to grab that one, as well. Such tight, structured, and oh-so-smooth melodies were always such an integral component taken seriously by founder/Grammy award winner Daniel Ho and his entire group of classy musicians.

J E F F * D A N I E L S
Boney James, Send One Your Love (Concord Records) (2009)
Smooth Players West, Souljazz Explosion (2006)
Players, Galaxy [IMPORT] (Sony / Bmg Japan) (2007)
The Motet, Music for Life (Harmonized) (2004)
Jeff Kashiwa, Back in the Day (Shanachie) (2009)

B R I A N * S O E R G E L
The Rippingtons, Modern Art (Peak)
Boney James, Send One Your Love (Concord)
Novello, B3 Soul (NuGroove)
Ronny Smith, Just Because (Pacific Coast Jazz)
Darren Rahn, Talk of the Town (NuGroove)

P E T E R * B O E H I
Darren Rahn - Talk Of The Town (2009)
Picture perfect smooth jazz by saxophonist Darren Rahn featuring some of the genre's best players like Jeff Lorber, Tim Bowman, Bob James and others. Excellent!
Marion Meadows - Secrets (2009)
Brand new release by smooth sax player Marion Meadows, this album is ultra-polished and goes down like sweet wine. Quality stuff!
Spyro Gyra - Down The Wire (2009)
After all these years Spyro Gyra still deliver top-notch contemporary jazz, this one is another strong album full of great tracks and superior musicianship. Don't miss it!
Jeff Cascaro - Mother And Brother (2008)
Some soulful singing over warm, contempo grooves featuring singer Jeff Cascaro, pushing all the right buttons sending you a shiver down your spine. Oozes class!
Lyman Woodard - Saturday Night Special (Wax Poetics Re-Release, 1975)
WaxPoetics re-release this sought after gem by organist Lyman Woodard on a limited run of 1500 hand-numbered double LP sets, so rush out and get your copy of this legendary jazz-funk gem now for the first time offered in its entirety. Essential stuff!

D E N I S * P O O L E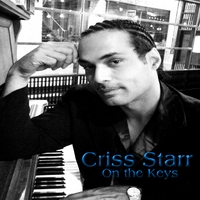 'Break It Down' by Criss Starr from the EP On The Keys. This hypnotic cut is quite simply the most amazing 5 minutes and 34 seconds of mellow jazz fusion you will hear this year.
'Forget Me Knots' by Darren Rahn from his CD Talk Of The Town. When not pursuing his increasingly successful solo career, Rahn is very much part of the band DeNate. In fact he recently joined what previously was the pairing of keyboard player Nate Harasim and vocalist Deborah Connors after playing a part in their debut CD Reminsce. Here the duo makes a memorable appearance on this outrageously off the chain rendition of Patrice Rushens seminal tune.
'Eleanor Rigby' by Vail Johnson from his album Come Together. Johnson is best known as Kenny Gs touring bass playing and the great man pops up to lend a hand on this chilled out version of the Lennon & McCartney classic.
'Miss You' by Leela James from the album Let's Do It Again. In the organic setting of a live studio Leela uses this Rolling Stones mega hit to deliver what is likely be one of the best covers of 2009.
'Fresh From The Groove' from sax-man Dominic Amato's self titled album. This feisty uplifting track has an infectious hook and all the rhythm and melody you will ever need.
Posted by Peter Böhi at March 27, 2009 4:36 PM