What We're Listening To ** June
B R I A N * S O E R G E L
Paul Brown/Marc Antoine: Foreign Exchange (Peak)
Jay Soto: Mesmerized (NuGroove)
Joyce Cooling: Global Cooling (Group 2)
Torcuato Mariano: So Far From Home (NuGroove)
Will Downing: Classique (Peak)

J E F F * D A N I E L S
Joe McBride, Lookin' for a Change (Heads Up) (2009)
Gabriel Mark Hasselbach, Cool Down (2009)
Jay Soto, Mesmerized (Nu Groove Records) (2009)
Down to the Bone, Future Boogie (Shanachie) (2009)
Gary Burton Quartet , Live [LIVE] (Concord Jazz) (2009)

P E T E R * B O E H I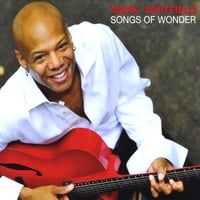 Mark Whitfield - Songs Of Wonder (2009)
Guitarist Mark Whitfiled has been touring with Chris Botti for the past few years, this is a great solo album dedicated to the catalog of Stevie Wonder. It features guests Chris Botti and John Mayer. Smooth, jazzy and soulful!
Najee - Mind Over Matter (2009)
The latest release from saxophonist and flautist Najee is another higlight in this artist's career. Strong playing, great songs, top-notch production yield a great CD. Not to be missed!
Joyce Cooling - Global Cooling (2009)
The team of keyboardist Jay Wagner and guitarist Joyce Cooling deliver another nice album full of catchy melodies and groovy playing that keep your head nodding. Can't resist the charm of this woman!
Joseph Vincelli - Cocktail Mix (2009)
This is a live recording of saxophonist Joseph Vincelli, featuring passionate playing and picture perfect smooth jazz songs, his band is outstanding. Absolutely top-notch!
Victor Feldman - In My Pocket (1977)
As my nod to the past, I would like to mention this audiophile LP by Victor Feldman, featuring Hubert Laws and Harvey Mason. On this direct-to-disc session, they had to nail it at the first attempt, and they did! Re-issued on CD as "Rio Nights".

D E N I S * P O O L E
'Soul Sugar' by Marion Meadows from his current CD Secrets. This Michael Broening composition is replete with the warm and comforting vibe that Secrets is all about. The almost languid beat builds a platform for interplay between Meadows and Broening which quickly becomes seriously addictive.
'Say It Baby' by sax player and vocalist Paula Atherton from her stunning new album Groove With Me. Lionel Cordew on drums and bass-man Schuyler Deale lay down a massive foundation and, between blowing up a storm on sax, Atherton still finds time to combine with Naomion for some high calibre backing vocals.
'Say I Do' by Jackiem Joyner from the CD Lil' Man Soul. With an unhurried sexy groove this is a cut that says everything about what top-notch urban jazz should be.
'Hindsight' by Pieces Of A Dream from the recording Soul Intent; With a sultry laid back aura that checks every box imaginable, James K Lloyd's mesmerizing keys and great sax from Eddie Baccus Jr., this is without doubt the best contemporary jazz track of the year so far.
'Desirable' by Tea from the album Dreams; Tea is the production team of guitarist Frank Balloffet and drummer - keyboard player Phil Bunch who, for this latest project, have gathered together some outstanding guest performers. This particular piece of magic finds Chana in dazzling form on vocals, the legendary Brian Auger immense on Fender Rhodes and Randall Willis making a noteworthy contribution on alto sax.

R O N A L D * J A C K S O N
The Motown Collection, (Time Life) -- In what is now a weird twist, I had previously ordered this fantastic 10-CD package of sheer blissful nostalgia which comprehensively covers the Motown years and artists. Of course. with the great Michael Jackson's passing, the collection is now all the more timely, as many of the Jackson hits, as well as a bonus DVD, which includes the Jacksons, are included. This is truly a must-have.

Jeff Lorber, Heard That (Peak)

Walter Beasley, Free Your Mind (Heads Up)

Paul Taylor, Burnin' (Peak)

Joe McBride, Lookin' For a Change (Heads Up)
Posted by Peter Böhi at June 29, 2009 8:58 PM