P E T E R * B O E H I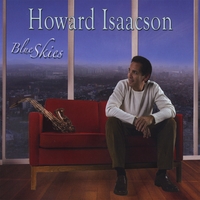 Howard Isaacson - Blue Skies (2008)
Saxophonist Howard Isaacson delivers a beautiful smooth jazz album full of memorable tracks and outstanding playing that warms your soul. Don't overlook this gem!
Al Turner - Movin' (2008)
Bass player Al Turner delivers a great smooth jazz with catchy songs and some top-notch guests like Everette Harp, Paul Jackson Jr. and Earl Klugh. Thumbs up!
Kyle Wolverton - Soul Groove (2008)
A gutsy tenor sax and a nicely grooving band yield some great results, this player is a welcome addition to the smooth jazz scene. Check him out!
David Benoit - Heroes (2008)
Pianist David Benoit is still going strong after all these years, his latest album is a stunning collection of his interpretation of songs from the "heroes" that influenced him musically, ranging from The Beatles to Horace Silver. Unmissable!
Dave Valentin - Land Of The Third Eye (1980)
And as usual a nod to a classic album of the past, this time flautist Dave Valentin's "Land Of The Third Eye" that is pure GRP magic that stood the test of time. Oh, those memories...
J E F F * D A N I E L S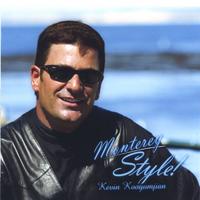 Kevin Kooyumjian, Monterey Style! (Kevin Kooyumjian) (2005)
Chris Standring, Love and Paragraphs (Ultimate Vibe Recordings) (2008)
Voodoo Village, Sleight of Hand (Forty West) (2008)
The Sax Pack, The Sax Pack (Shanachie Entertainment) (2008)
Yosuke Onuma, Beautiful Day [IMPORT] (2007)
J O N A T H A N * W I D R A N
Nnenna Freelon, Better Than Anything: The Quintessential Nnenna Freelon (Concord Jazz)
Brian Culbertson, Bringing Back the Funk (GRP)
Lizz Wright, The Orchard (Verve)
David Benoit, Heroes (Peak)
Steve Oliver, One Night Live (Nu Groove)

B E V E R L Y * P A C K A R D
Michael Lington, A Song For You, Rendevous, 2006.
Gil Parris, Strength, 215 Records, 2006.
Richard Smith, Puma Creek, Chase Music, 1993.
3rd Force, Driving Force, Higher Octave, 2005.
Grover Washington, Jr., Mister Magic, Motown, 1974.

B R I A N * S O E R G E L
Ottmar Liebert + Luna Negra, The Scent of Light (SSRI): The veteran flamenco guitarist returns with his best full-band sound in quite a few years. Pick track: "Up Close: Embrace."
Jamhunters, Music Speaks Louder Than Words (Gateway): Cool chill, vocals and smooth flavors from Danish lads Lars Fabiansen and Peter Michael. There must be something good in the water in Denmark.
The Dan Siegel Project, Fables (Dan Siegel/Native Language): Worth it just for "Celestial Bodies." Siegel has updated songs from three new age classics, with help from Michael Lington, Tony Guerrero, Allen Hinds, Abraham Laboriel and Nadia Freeman. Sublime.
Various artists, Grooves From the Edge (NuGroove): The resurrected smooth jazz label offers a sampler of its artists, including Jay Soto, Bob Baldwin, Michael Manson and Dee Brown, available exclusively at Circuit City.
Sergio Mendes, Encanto (Concord/Starbucks): More updated classics and a few new Brazilian grooves from the master, featuring Natalie Cole, Herb Alpert, Fergie, Ledisi and others.

T H E * J A Z Z * G Y P S Y
SOMETHING OLD: To pay homage to the standard bearers
Ornette Coleman � Something Else!!! The Music of Ornette Coleman (Ojc, 1958)
SOMETHING NEW: To remind me not to despise small beginnings
Esperanza Spaulding � Esperanza (Heads Up, 2008)
SOMETHING CONTEMPORARY: To keep me forever young
Gerald Albright � Sax for Stax (Peak Records, 2008)
SOMETHING FEMALE: To keep me bonded with my sisterhood
Dee Dee Bridgewater � Red Earth (Emarcy / Umg, 2007)
SOMETHING FROM AFRICA: To nourish my cultural heritage
Seun Anikulapo Kuti � Seun Kuti & Egypt 80 (Disorient, 2008)

D E N I S * P O O L E