P E T E R * B O E H I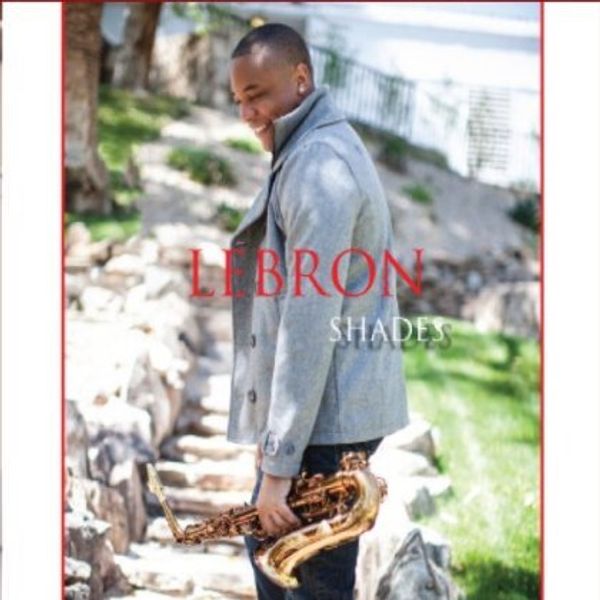 Lebron - Shades (2013)
This is a cool, funky and urban smooth jazz album by saxophonist Lebron that puts you in the right mood with its irresistible grooves and melodies. Very recommended!
Kim Waters - Sweet & Sexy (2014)
A great collection of ultra smooth and polished sax led instrumentals by this veteran of the scene. Put this CD on and indulge in some laid back tracks tailored for the bedroom. Thumbs up!
Four80East - Live (2014)
This live album contains 15 tracks and lasts over 1 hour and 45 minutes, it features some of the best tracks this seminal band has put out over the years in spirited performances, featuring guest artists Matt Marshak on guitar and Elan Trotman on sax, both adding significantly to the music. Available as a download (FLAC or mp3) at the website of the band. Don't miss it!
Dean Grech - We Got Lost (2014)
This is the latest release by guitarist Dean Grech, being another winner with its groovy tracks and catchy melodies, stylistically running the gamut from funk to jazz to latin, with several vocals thrown in for good measure. Very entertaining!
Steve Recker Band - Fun With Old Clothes (1986)
This album by guitarist Steve Recker - who toured with Al Stewart - was his only release which quickly got lost in obscurity. With Rayford Griffin on drums and Eric Marienthal on sax, it provides some good fusion and contemporary jazz which stood the test of time.
J E F F * D A N I E L S
Pat Metheny Unity Group, Kin (<-->) (Nonesuch) (2014)
Chickenshack, VII (Imports) (2013)
Streetwize, Body Party (Shanachie) (2013)
Frank McComb, Live in Johannesburg (CD Baby) (2013)
Cal Harris Jr., Shelter Island (CHI International Music) (2013)
D E N I S * P O O L E
The title cut from the CD 'Soul Appeal' by Danish sax-man Michael Lington.  'Soul Appeal' finds Lington reaching out to his musical roots for an album of predominately original songs plus a couple of classics, inspired by some of the greatest soul music of our time.  A case in point is this old school inclined number that is sure to do well.
'Shelter Island' by Phoenix based keyboard player Cal Harris Jr from the album of the same name.  Having already garnered the radio singles 'Smooth' and the wonderfully easy grooving 'By The Bay' this is a collection with the gift that keeps on giving.  This latest, atmospheric, offering features the always excellent Euge Groove on sax and is yet one more reason why you should make 'Shelter Island' part of your listening pleasure.
'Sneakin' Out The Front Door' by Chris Standring from the CD 'Don't Talk, Dance!' This, one of those ultra cool cuts for which Standring has become famous, is rapidly evolving into my favorite track of the year so far.
'Something's Up' by French guitarist U-Nam from the soon to be released 'C'est Le Funk'.  This wonderful tune finds him teaming with sax player and vocalist Shannon Kennedy (with whom he records under the name niVO DEUX).  The track, featuring Bill Steinway on keys, Christian Martinez on trumpet and Denis Benarrosh on percussion, is currently being offered as a 'summer radio edit' and is feel good music of the highest order.
'Got To Keep Moving' by Nick Colionne from the album 'Influences'.  Based on the exciting premise of using the project to take musical stock of the people and things that have helped drive Colionne's career, 'Influences' is a musical journey of self re-discovery.  If this track is anything to go by, he is on to a winner.